Satstation Iridium Extreme Desktop WiFi Dock
Introducing the Satstation Desktop WiFi Dock for the Iridium Extreme satellite phone with RedPort Optimizer inside. This Satstation Dock for hands-free voice and data communication over satellite phone is the easiest Iridium Extreme docking station to both use and install. This WiFi desktop version of the popular Satstation Hands Free Dock is perfect for the office, home, boat, or remote outpost.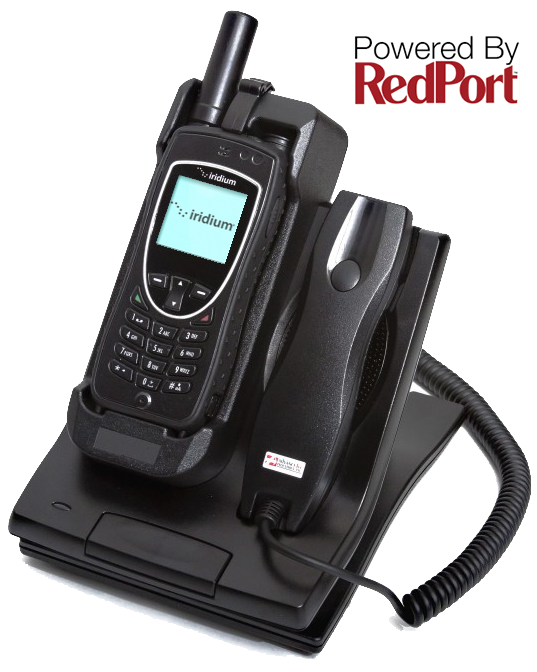 Iridium Extreme Mobile WiFi Hotspot with Optimizer Inside
SatStation Iridium Extreme WiFi Dock offers completely free WiFi capability – right from within the dock. Working with RedPort's world-renowned XGate email service, you can connect to your Iridium Extreme satellite phone with your iPhone, iPad, or iPod, Android devices (including tablets), and any laptop. With the powerful firewall of Optimizer and the compression technology of XGate, the Iridium Extreme can easily be used for affordable email and weather data while in remote locations.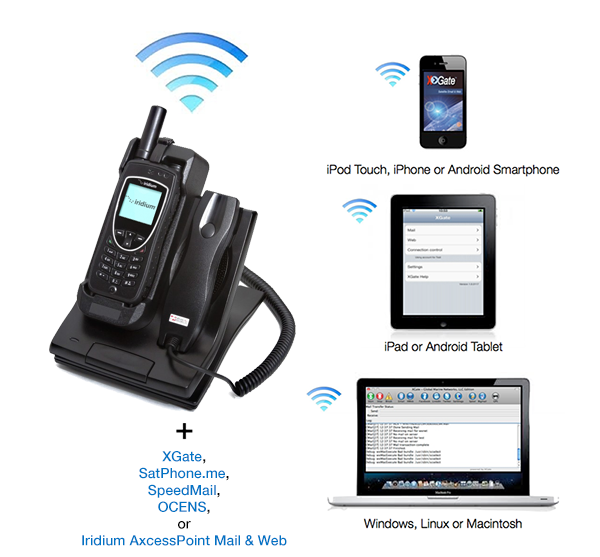 Designed for Business, Outposts, Command Centers, and More
Designed to lay on a flat surface and blend into a professional environment or command center, this dock gives you an excellent tool for conference calling or privacy calls. With the built-in loudspeaker, incoming phone calls are easy to hear. This versatile Iridium Extreme docking station is made in America for durability and professional success.
Iridium Extreme In the Office or On The Go
Since the the Satstation Desktop WiFi Dock for the Iridium Extreme charges your satellite phone while it's sitting in its docking station, you can quickly and easily take the fully-charged Iridium Extreme satellite phone on the go if you need wireless calling capability.
---
Product Features
Sleek and professional design
Lays on flat surface
Full duplex hands-free operation
Two mode operation: loudspeaker or private talk (via Privacy Handset)
Hands-free operation is muted (when handset is activated)
Built in wifi to access email or web
USB port for direct internet
Echo cancellation and background noise filtering
Privacy Handset answers calls when lifted and ends the call at hang up
Loud speaker with an optional second external speaker
Charges phone battery when satellite phone is installed
Audio out (allows conversations to be recorded)
Made in the USA (Miami Florida)
LED Indicator Lights
Red: Phone not connected to base
Green: Phone connected with power on
Flashing Green: Privacy handset is in use
Alternating Green/Red: USB Data is in use
Product Specifications
Input Voltage 9 to 13.5 VDC
110VAC or 220VAC power supply
Dimensions 12.8 x 10 x 6
Weight 4.15 lbs
Operating Temp. -40 to 85°C
---
Buy Satstation Iridium Extreme Desktop WiFi Dock

---
Become a RedPort Dealer

Interested in providing your clients and customers with the benefits and airtime saving potential of RedPort products?? Contact us to become a certified RedPort reseller.